The holiday season is a time to count blessings and connect with friends and family. For the young people staying at Covenant House, it can be an especially difficult time of year. Separated from family or working through personal healing -- alongside all the weight and expectations of the holidays -- can be emotional and charged.
This is why we make special effort to create connection through seasonal activities, inclusive of all youth. Here are our top five most popular activities to celebrate the season. As a special gift to you, we've included a favourite in-house recipe at the end.
Decking the halls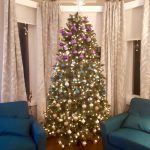 We kick off the season by working with youth to decorate their spaces. Wreaths, trees and decorations help create a festive feeling as the days get colder. This is a photo of the beautiful tree at the Avdell Home last year.
Gingerbread houses

Long-time arts program volunteers lead this special and much-awaited activity. A generous supporter of Covenant House donates the gingerbread kits and the bonus is that youth get to eat their artwork at the end.
Christmas karaoke

Our popular weekly karaoke series gets a seasonal twist during December. Everyone gets to dress up and sing holiday songs as a great way to feel connected and get in tune.
Santa Claus visit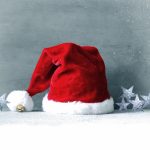 A special favourite is the annual Santa Claus visit where he comes to distribute gifts and good cheer. There is also face painting and a buffet meal to celebrate.
Skating and cocoa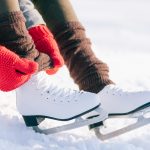 Bundling up and getting outside is another popular activity. The youth get to test their skating skills and warm up afterwards with some hot chocolate.
Here's a holiday apple pie recipe from one of our long-time Cooking for Life volunteers, and a favourite with youth at Covenant House. It's perfect for the season, hope you enjoy!